Welcome to our presenters page
Revd Rob Clements
The Revd Rob Clements is the Rector of Kilternan in the Diocese of Dublin. His ministry focus is on church growth and development, faith formation and liturgical renewal and he has a particular interest in the church's ministry to younger families. Rob is married to Julie and they have three children, Sophia, Gideon and Micah. Both Julie and Rob share a love of film, travel, camping and coffee shops.
Archbishop Dermot Farrell
Roman Catholic Archbishop of Dublin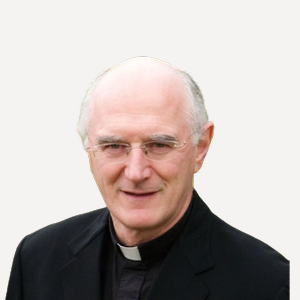 Archbishop Michael Jackson
Church of Ireland Archbishop of Dublin and Bishop of Glendalough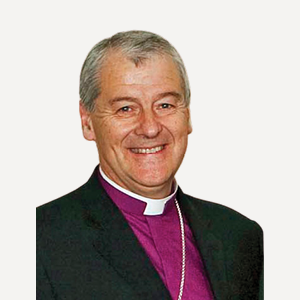 Rev. Dr. Miriam A (Mimi) Kelly
Mimi Kelly is an ordained minister in St Mark's South Pentecostal church and the church is a member of Christian Churches Ireland. She teaches-preachers regularly in her home church as well as speaking at various events and conferences. Since 2009 She have been working as a senior lecturer/MA supervisor at Irish Bible Institute in Dublin (IBI), Ireland.
Family wise, Mimi is married to Tony and they live in Killiney, Co Dublin. This year they are celebrating their 25th Wedding anniversary. She loves being a sister, Aunt and God-mother and spending time with family and friends.
Her interests include, exploring contemporary Irish society from a sociological, historical and theological perspective. Appreciating difference and advocating for unity in diversity in the Irish Church. Ancient and Modern Irish church history, Pentecostal and Charismatic history.
Areas of teaching include: The Story of the Irish Church, Pentecostal and Charismatic history. Roman Catholic history and theology and exploring contemporary Irish society. My work includes teaching on the Masters programme and supervising students who are undertaking their Masters dissertation research.
Dr Sandra Cullen
Sandra is the Head of the School of Human Development and Assistant Professor of Religious Education in DCU specialising in the area of second-level religious education. She teaches a variety of modules under the broad heading of religious education at both undergraduate and postgraduate levels.
Bishop Pat Storey
The Most Reverend Patricia (Pat) Storey has been the Anglican Bishop of Meath and Kildare since 2013. She was the first woman to become a bishop in Ireland and Great Britain. She was born in Belfast and was a Curate in Connor Diocese prior to being appointed Rector of St Augustine's in Derry. She is married to Earl and they have two children.
Ruth Garvey Williams
Originally from the UK, Ruth has lived in Donegal with her family since 2005. Along with her husband, she spent 21 years working for international mission agency OM (Operation Mobilisation) until 2011. As founding editor of VOX magazine, Ruth has travelled extensively throughout Ireland finding out what God is doing throughout the broad spectrum of Christian churches. She has a passion for Ireland and to see unity amidst diversity in the Body of Christ.
Rev Vasyl Kornitsky
Fr Vasyl Kornitsky was born in Samolusky, Ukraine. He was educated for the priesthood at Ivano-Frankivsk Ukrainian Catholic Seminary and St Paul University, Ottawa, Canada earning a degree in Theology. He was ordained a priest on 5 May 2005. From 2007-2011 Fr Vasyl held various pastoral positions in the Ukrainian Catholic Diocese in Stamford, USA. – spiritual director to Sisters Servants of Mary Immaculate, assistant Pastor in Hartford CT, in Yonkers NY and pastor of St John the Baptist in Long Island NY. In 2012 he was appointed by the Archbishop of Dublin to the Ukrainian Community and as Parish Curate in Donnycarney.
Revd Scott Evans
Revd Scott Evans is the Church of Ireland chaplain to University College Dublin and co-ordinator of The Practice, Holy Trinity's young adult ministry.
Wendy Grace
Wendy Grace is a graduate of Journalism and Visual Media and is the Company Director for Compass Communications. Wendy presents the flagship talk programme on Spirit Radio – 'The Morning Show'. Wendy also writes a regular column for the Irish Catholic and writes freelance for Irelands bestselling newspaper, The Sunday Independent. Wendy regularly appears on national radio and television panels as a commentator and is involved in presenting and producing programming for iCatholic.ie
Rev Damian McNeice
Fr. Damian McNeice is Parish Priest of Castleknock and Laurel Lodge Parishes. For the past number of years he was master of ceremonies to the Archbishop, while also ministering in the parish of Mother of Divine Grace, Ballygall.
Revd Alan Boal
Alan has been Minister of Abbey Presbyterian Church since 1998. Following a career in catering and theological training in Belfast, he moved with his family (Ruth, Sam and Kirsten) to Dublin. His tenure has witnessed considerable social changes in and around the congregation as Ireland has passed through the Celtic Tiger years and now wrestles with the challenges of economic crises. Alan's experience working in multi-cultural settings stands him in good stead for the diversity of congregation and city life.