Welcome to our presenters page
Opening Event Presenters:
Fr John Kelly
Fr John Kelly is the director of pastoral care at Tallaght University Hospital (TUH), having worked as a chaplain in the hospital for over 23 years. Chaplains have paid a crucial role during the pandemic, continuing to care and support people in extraordinary circumstances. A native of Dublin City's northside, Fr John Kelly began working in retail management but says he was always involved in various aspects of community life, which led him to his path of priesthood and later into chaplaincy.
Every Tribe & Tongue
Event Presenters:
Rev Philip McKinley
Philip McKinley is a Deacon in the Church of Ireland, serving in Kildare and Newbridge. He is co-founder of the intercultural Discovery Gospel Choir in Dublin. He has worked extensively in faith-based reconciliation and social inclusion initiatives for the Irish Council of Churches, the Hard Gospel Project, as Church Development Worker in Blanchardstown Methodist Church and as Chaplain in Dublin City University's Inter Faith Centre. During the first COVID-19 lockdown he co-produced The Irish Blessing, which has received nearly 2 million views on YouTube. Philip has worked extensively with Universities and Schools of Sanctuary, which welcomes to Ireland those fleeing conflict in countries such as Afghanistan, Syria and Ukraine.
Fr Ioannis Pantelidis
Fr Ioannis Pantelidis is the dean and priest of the Greek Orthodox Church in the island of Ireland and priest in charge of the Greek Orthodox Church of the Annunciation in Dublin. He was ordained in Athens (Greece) approximately 24 years ago, where he spent most of his ministry. He moved to Dublin two years ago. Since September 2021, he has undertaken PhD studies in Theology at Trinity College Dublin, under the supervision of Professor Andrew Pierce.
Bishop Michael Burrows
Michael Burrows is the Church of Ireland Bishop of Tuam, Limerick and Killaloe, having previously been the  Bishop of Cashel, Ferns and Ossory. He is Chair of the Church of Ireland's Commission for Christian Unity and Dialogue, Chair of the Board of Governors of the Anglican Centre in Rome, Co–Chair of the Church of Ireland–Methodist Covenant Council, and Patron of the Irish Guild of the Church (Cumann Gaelach na hEaglaise). He is married to Claire with four grown–up children, and is a keen railway enthusiast and organist.
Seán Goan
Seán is the coordinator of Spiritan Mission Animation Ireland and a lecturer in biblical theology. A retired teacher who has worked in the area of Catholic Education and Adult Faith development for over thirty years. He has recently collaborated with Dr Kieran O'Mahony and Dr Jessie Rogers in setting up the Tarsus Scripture School, an online forum for study of the Bible. (www.tarsusscriptureschool.ie)
Lorna Gold
Director of Movement Building, Faithinvest, Lorna Gold has over two decades' experience of engaging faiths on environmental, climate and economic justice. She worked at a senior level in Trocaire. She is a leading voice on faith-consistent investing within the Catholic Church and supported the Irish Bishops' Conference to divest from fossil fuels in 2018. She is Acting Chair of the Board of Directors of the Laudato Si' Movement (formerly the Global Catholic Climate Movement) and a member of the Vatican's Covid Commission Economics Taskforce. She lectures part-time in climate justice and social policy at Maynooth University, Ireland. Her publications include New Financial Horizons – The Emergence of an Economy of Communion (NCP, 2011) and Climate Generation – Awakening our Children's Future (NCP, 2018).
Fr. Kieran O'Mahony OSA
Kieran J. O'Mahony is an Augustinian friar and a biblical scholar. Recently, he completed a nine-volume project on the Sunday readings entitled Hearers of the Word. His website is www.tarsus.ie and he's closely involved with a related project www.tarsusscriptureschool.ie. Currently, Kieran is assisting in Donnybrook parish. He's been part of the EBW since the very start.
Thinking Allowed Presenters:
Amy Carey
Amy has worked for Solas Project since 2011, having previously volunteered. She pioneered Step Up our teenage mentoring programme and managed volunteers in her first role. She then moved into the position of Programme Manager overseeing all of our programmes for a number of years. In December 2020 she took on her role as CEO. As CEO, Amy leads the Solas Project team and provides strategic direction for the organisation. Her responsibilities involve a mixture of day-to-day oversight as well as overall organisational development.
Archbishop Dermot Farrell
Roman Catholic Archbishop of Dublin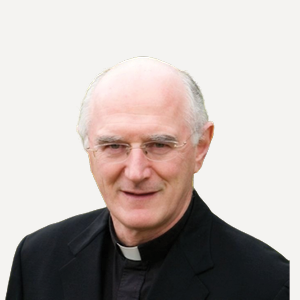 Archbishop Michael Jackson
Church of Ireland Archbishop of Dublin and Bishop of Glendalough.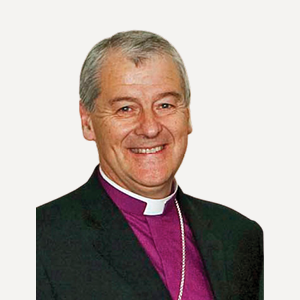 Dr Ebun Joseph
Ebun Joseph Arogundade is a Nigerian-Irish lecturer, author, and consultant. She is founder and module coordinator of the first Black Studies module in Ireland at University College Dublin.
Fr Ioann Kazadojev
Russian Orthodox Rector of Diocesan Community of St Tikhon, Patriarch of Moscow and All Russia in Castlebar, Co Mayo.
Barbara Walshe
Barbara is an experienced Restorative Justice Facilitator and an accredited Mediator. She has a Masters in Reconciliation and Conflict Transformation from Trinity College Dublin (Belfast based) and worked for many years in the field of peacebuilding and restorative justice at local, national and international level. She sees a growing need amongst human beings and communities to reflect on, and address, the effects of harm on victims, offenders, and the communities they live in. She has facilitated difficult conversations among faith-based groups, religious leaders, families and individuals, victims, survivors and perpetrators. She has a specific interest in forgiveness and what it can contribute to humanity. She currently chairs the board at the Glencree Centre for Peace and Reconciliation.
Pat Coyle
Pat Coyle is Director of Communications for the Irish Jesuits. Her academic background was mainly in philosophy, and a great part of her professional background was as a journalist, producer and presenter with RTE, BBC and UTV. She is a mother of two.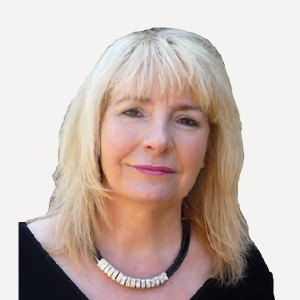 Closing Event Presenters:
Pastor Emmanuel Might
Pastor Emmanuel and his Wife Pastor Evelyn Might who had just newly moved into Ireland from Cameroon were part of the outreach team as Solid Rock Church of God expanded from Drogheda to Dublin beginning in 2003. They were appointed as Pastors of Solid Rock Dublin in 2004 and continued with the coordination of the church planting effort and have continued to pastor the Church since then. Solid Rock Dublin is a multicultural and multigenerational community of Christians from all social backgrounds and walks of life who have found hope, freedom, purpose and true love in Christ.
Fr Vasyl Kornitsky
Born in Samolusky, Ukraine: Ivano-Frankivsk Ukrainian Catholic Seminary and St. Paul University, Ottawa, Canada earning a degree in Theology. Ordained priest on 5th May 2005. From 2007-2011 held various pastoral positions in the Ukrainian Catholic Diocese in Stamford, USA. – spiritual director to Sisters Servants of Mary Immaculate, asst. Pastor in Hartford CT, in Yonkers NY and pastor of St. John the Baptist in Long Island NY. In 2012 appointed by the Archbishop of Dublin to the Ukrainian Community and as Parish Curate in Donnycarney.